Partner with one of the leading small business non-bank micro-funders in the nation. Supercharge your funding capacity, we work with over 500 distribution partners. Your organization could be next, partner with us today! See this website for more information.
Need help deciding which is best? See below:
Earn top commission rates by working with us.
Submit applications to us via our portals, email or Online API for quick and accurate credit decisions, fast funding and instant commissions.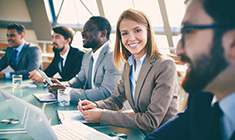 Small business services providers, banks and others can fully integrate with us using our Online API, or you may opt to allow us to represent your client under your brand name via our private label solution.
Referral Partners can refer leads to us and will receive commissions for those that fund. The sales process will be handled internally by one of our highly skilled sales executives. When deals fund, you will be notified instantly.
| Features | Funding Partners | Corporate Clients | Referral Partners |
| --- | --- | --- | --- |
| Control the sales process | | | |
| Do business under your own logo | | | |
| Your team sells the funds | | | |
| Deal by deal commissions | | | |
| Flat fee commissions | | | |
| Leverage our sales center | | | |
| Fixed predictable revenue | | | |
| Leverage our technology to deliver your clients to us | | | |
| Dedicated account manager | | | |
| Simple lead referral portal | | | |
| Access to our online API | | | |
| 24 hour funding | | | |
| Pre-approve customers instantly | | | |
| Automated daily payment | | | |
| | Apply | Apply | Apply |